Inactive Well Compliance Program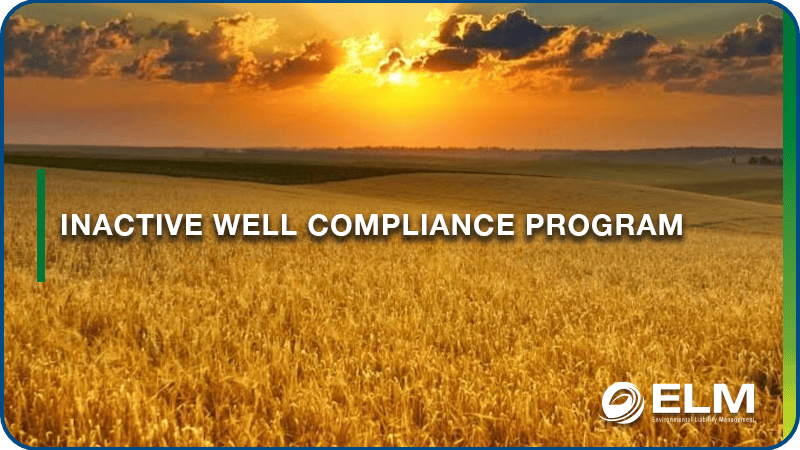 Client Environment
Customer had an internal budget of $1.5M for Inactive Well Compliance Program ("IWCP") wells. The customer was having to communicate across four internal reporting departments and was dealing with multiple service providers costing him time and money. There was the need for a well file review, but the customer was being challenged with constant scope changes and a lack of innovation not to mention the absence of a firm "game plan" for moving forward.
Complete well file review was performed and wells were prioritized. ELM then developed a preliminary cost estimate, based on designing a program, which, in turn, was based on an analysis of ARO and LLR. Operational efficiencies were reviewed and a risk and cost mitigation plan were developed. A set of performance metrics were identified prior to the start of the program to ensure successful execution.
Program Deliverables
The client was offered cost assurance through ELM's exclusive "Cost Cap" overrun protection solution. ELM became the single-source service provider for all aspects of the abandonment and decommissioning programs resulting in resource optimization, better communication, innovative solutions, as well as a program that was delivered on time, on budget and within scope. The client also came away with a full understanding of measurable impacts of financial, environmental and regulatory liabilities.
BOTTOMLINE: Direct program savings in excess of 25%.
Building On Our Collective Industry Experience

5,300
Well Abandonments

11,000
Decomissioning Projects

280
Site-Specific Liability Assessments

15,000
Wellsite Audits

$1.9B
Client Liability Cost Reductions
COMPETITIVE, CAPABLE, AND EXPERIENCED
ELM Inc. is an environmental liability management company that is expanding quickly and offers top-notch services to businesses across Canada at affordable prices.
Contact our team by calling 1-587-392-4000 or completing our contact form right away to learn more about our environmental management, remediation, and reclamation services.