At ELM we value our relationships with Indigenous communities in the areas in which we work. In the spirit of reconciliation in adherence to UNDRIP (the United Nations Declaration on the Rights of Indigenous Peoples), we endeavour to protect indigenous heritage and to maintain open communication and dialogue to gain a further understanding of their needs and greater respect for their culture. ELM supports Indigenous organizations and initiatives that contribute to sustainable social development, through a collaborative framework.
We are engaged in indigenous partnerships and joint venture opportunities founded on these principles. ELM offers contracting opportunities to qualified Indigenous companies, suppliers, and contractors, where appropriate. We believe in building long-term relationships by prioritizing opportunities for qualified local Indigenous vendors to participate in new projects.
ELM Is Proud To Have Worked With These Indigenous Communities
Atikameksheng Anishnawbek
Attawapiskat
Blackfoot
Blackfoot Blood Reserve
Buffalo Lake Metis Settlement
Deh Gah Got'ie Dene
Dene Tha' First Nation
Fishing Lake Metis Settlement
Fort Albany
Fort Providence Metis Nation
Gift Lake Metis Settlement
Hay River Metis
Ka'a'gee Tu First Nation
K'atl'odeeche First Nation
Loon River First Nation
Louis Bull First Nation
Mathias Colomb Cree Nation
Michipicoten
Mississauga's of the New Credit
Moose Cree
Munsee-Delaware
Peerless Trout First Nation
Pigeon Lake 138A
Saddle Lake Cree Nation
Taykwa Tagamou
Temagami
Tsuut'ina Nation First Nation
Wahgoshig
West Point First Nation
Zhiibaahaasing
Our Work in Treaty 8
"The Loon River First Nation has witnessed firsthand the quality of ELM's work and the company's commitment to our treaty lands as they carried out all of our abandonment, decommissioning and reclamation/remediation programs, They are sensitive to project timelines and budgets with a keen focus on communication throughout the entire process...
We had prior knowledge of their reputation for "doing things right" and in a respectful manner. We did not want to cut corners as we restored our land back to its natural state thus preserving it for our Nation's future generations."
- Chief Ivan Sawan, Loon River First Nation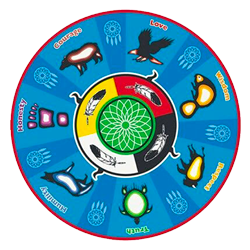 ELM's office is located on Treaty 7 land and the traditional territories of the Blackfoot Confederacy (Siksika, Kainai, Piikani), the Tsuut'ina, the Îyâxe Nakoda Nations, and the Métis Nation (Region 3). In the Spirit of reconciliation, we continue to develop and foster strong relationships with the people, communities, and lands where we work.
COMPETITIVE, CAPABLE, AND EXPERIENCED
ELM Inc. is an environmental liability management company that is expanding quickly and offers top-notch services to businesses across Canada at affordable prices.
Contact our team by calling 1-587-392-4000 or completing our contact form right away to learn more about our environmental management, remediation, and reclamation services.