Malcolm McKean, P.ENG., B.M.E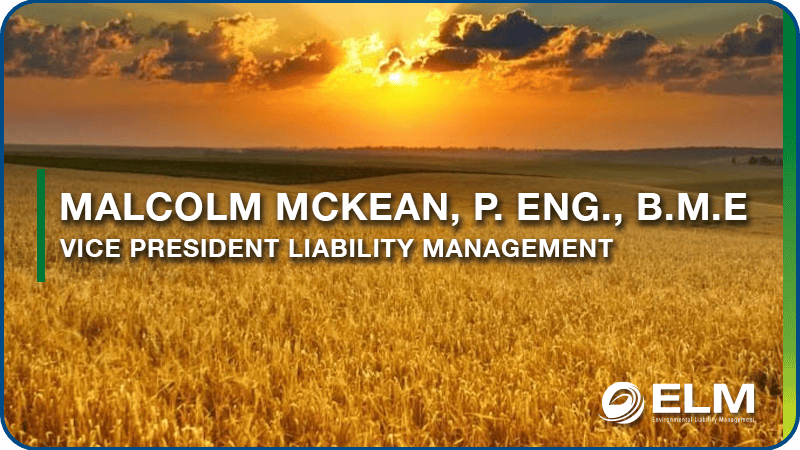 Vice President Liability Management
Malcolm McKean is a well-respected and well-known industry leader in the liability management and decommissioning sector. He has more than 35 years of oil and gas experience. Mr. McKean started with Abandonrite, ELM's predecessor, in 1992 providing hands-on field level project management in the decommissioning of Oil & Gas wells. Throughout his vast career in the energy sector, Mr. McKean has held a broad range of technical and leadership roles. Malcolm has been responsible for all aspects of project management; including program development, scheduling, worksite safety, planning, coordination, and fieldwork execution.
Mr. McKean is known in the industry as a "go-to" person with a reputation of solving complex problems for clients. He has successfully managed thousands of well abandonments, vent flow and gas migration remediations and leaking well re-entries for repair. Malcolm holds a Bachelor of Mechanical Engineering from the University of Saskatchewan and is a member of the Association of Professional Engineers and Geoscientists of Alberta (APEGA).
Our Work in Treaty 8
"The Loon River First Nation has witnessed firsthand the quality of ELM's work and the company's commitment to our treaty lands as they carried out all of our abandonment, decommissioning and reclamation/remediation programs, They are sensitive to project timelines and budgets with a keen focus on communication throughout the entire process...
We had prior knowledge of their reputation for "doing things right" and in a respectful manner. We did not want to cut corners as we restored our land back to its natural state thus preserving it for our Nation's future generations."
- Chief Ivan Sawan, Loon River First Nation
Building On Our Collective Industry Experience

5,300
Well Abandonments

11,000
Decomissioning Projects

280
Site-Specific Liability Assessments

15,000
Wellsite Audits

$1.9B
Client Liability Cost Reductions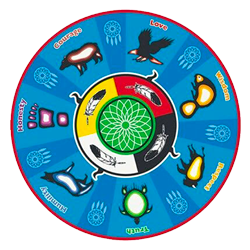 ELM's office is located on Treaty 7 land and the traditional territories of the Blackfoot Confederacy (Siksika, Kainai, Piikani), the Tsuut'ina, the Îyâxe Nakoda Nations, and the Métis Nation (Region 3). In the Spirit of reconciliation, we continue to develop and foster strong relationships with the people, communities, and lands where we work.
COMPETITIVE, CAPABLE, AND EXPERIENCED
ELM Inc. is an environmental liability management company that is expanding quickly and offers top-notch services to businesses across Canada at affordable prices.
Contact our team by calling 1-587-392-4000 or completing our contact form right away to learn more about our environmental management, remediation, and reclamation services.